Our People
Lyjon Group is a multi-disciplined construction company that is well organised and lead by an experienced team including:
Nick Hennity - Chairman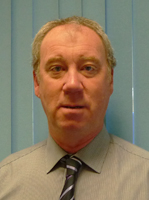 With Nick Hennity, what you see is what you get. When Nick graduated from Liverpool University with a degree in Economics this was the start of a career in steering businesses. Nick worked for three years training as a chartered accountant. He then went on to trouble shoot, grow and sell a family travel business in the eighties. At the same time he was introduced to Lyjon and came into the business as Company Secretary in 1988.
Nick now puts his 38 years of experience to work on providing leadership support to Lyjon's operations. He also has been a strong advocate of people practices throughout the company. Although quite reserved Nick has a knack for articulating the culture and values in a way that helps to clarify Lyjon's style of business.
Nick is also a director of Ellesmere Port Insulations (UK) Ltd which was acquired in 1995 and is now part of the Lyjon group and shares the same values.
Out of hours: "When I was younger I was a good breaststroke swimmer, nowadays I play golf and enjoy watching football. I have three son's and like to spend time with my family and friends."
Success: "The measure of success is generating lasting results with careful growth."
Alan Ross - Managing Director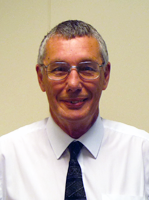 With more than 40 years of experience, Alan draws his greatest satisfaction from winning work.
Alan began his career by studying quantity surveying and working as a QS for George Wimpy for a number of years. Alan joined Lyjon in 1971 as a QS and estimator.
Through hard work and understanding the industry Alan was made a director in 1990 and later managing director in 2004.
Out of hours: "I like to play golf, cycle, read and spend time with my family."
Lesson Learned: "It all comes down to the right people. You are only as good as the people you work with."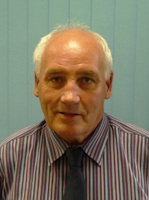 Tony has amassed many success stories during his more than 40-year construction career. He joined Lyjon in 1969 as an electrician after serving his time working for a number of companies.
Tony became a director in 1990 and now heads up the electrical and instrumentation division of the business. Tony's experience has always been in the industrial sector of the business working on large projects.
Tony, who does not back down from a challenge, and runs the Growhow contract in Ellesmere Port, a framework contract the business has enjoyed for over 35 years. A testament of Tony's hard work and commitment to deliver real value.
Tony strives for balance as he helps drive the strategic direction of the organisation while enjoying every day in the office and at home.
Tony is also a director of Ellesmere Port Insulations Ltd.
Out of hours: "I played semi-professional football for Chester football club in my twenties, nowadays I like to play golf, watch football and spend time with my wife, family and friends."
What matters most: "You can't always make progress in leaps and bounds, but a half a step forward is better than not moving at all. You have to keep improving yourself and the process at all times."
Kevin Musselle - Contracts Manager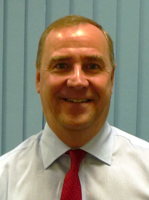 Kevin is a natural problem-solver. His love for building, however, steered him towards a career in Construction Management and with more than 35-year under his belt has the experience to deliver on the promise. Kevin has been instrumental in setting up preconstruction processes and operation systems that continue to serve as a foundation for the company today.
Kevin started out as a carpenter and joiner serving his time with Tyson Construction, Liverpool largest contractor at the time, he quickly became a Foreman and progressed his career rapidly having a great passion for his work. Your project is safe when Kevin is around.
He also provides strategic management support and drives continuous improvement throughout Lyjon, constantly looking for new ways to enhance construction delivery and better serve our customers.
Out of hours: " Being a blue I support Everton football club, I also like to go to the gym, play golf and like sports generally. I also have two daughter and like to spend time with them."
Most Memorable Project: "It was a constructing a project called 'Hawk' a civil project constructing tank farms, foundations, infrastructure, plant and lab buildings. The thing I liked about it was the challenge of engineering how we were going to plan, phase, build and deliver it."
Steve Mooney – Electrical & Instrumental Manager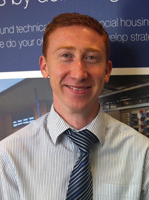 Steve is a highly experienced electrial and instrumental engineer who has managed many successful projects, maintenance & term contracts throughout the UK.
Steve's career started as an approved electrician with Lyjon Group then projects manage in multiple environments liaising with outside design consultants and third part contractors preparing program and progress reports, project evaluation, concept and completion.
He developed the company's quality system BS EN ISO 9001 : 2008 and 14001 and is NICEIC qualifying manager for company's testing procedures.
Out of hours: Steve is a family man with 3 children who keep him very busy.
Paul Hewitt – Ellesmere Port Insulation Works Manager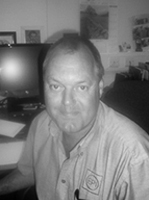 Paul is a natural leader and is highly experienced in Thermal Insulation, Cladding, Sheet Metalwork, General Fabrication, Roof & Wall Cladding in the Industrial, Construction, & Commercial sectors.
He has developed a team of first class highly skilled tradesmen who can design, develop, fabricate & install to a very high standard. They have successfully completed many projects for blue chip companies and have maintenance & term contracts throughout the UK.
Out of hours: Paul is a family man with two lads who keep him very busy, he also enjoys his holiday home on the coast in North Wales.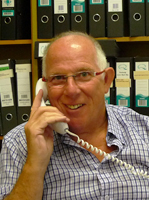 Ernie started out as a mechanical engineer and soon became a manager running workshops and mechanical engineering installation teams at an early age.
At the start of his career Ernie quickly learnt that you need to get on with people to make things happen constantly.
Ernie has vast knowledge and experience in the world of Heavy & Light Industrial Mechanical and Electrical engineering projects in various industries such as Chemical, Pharmaceuticals, Paper, Manufacturing, Food, Water, Shipping, Aircraft.
He had his own company Thornton Engineering Ltd and has worked for various companies as Contracts Manager, Aircraft Inspector, Factory Manager, Sales Engineer, Sales Manager, Business Development Manager
Ernie found his selling role working for himself, he started out running the factory and ended up becoming the sales manager bringing in the work to feed the factory.
Ernie joined Lyjon a few years ago to help Joe Murphy build the Electrical and Instrumental division and also helps out filling the order book for Ellesmere Port Insulation Cladding and Insulations.
Out of hours: Ernie is a keen sailor and windsurfer he likes to sail off West Kirby, Rhosneigr Anglesey and Bala in North Wales.
What matters most: Winning work for Lyjon Group, feeling the wind in his sails and spending time with the family out of work.
Contact Us